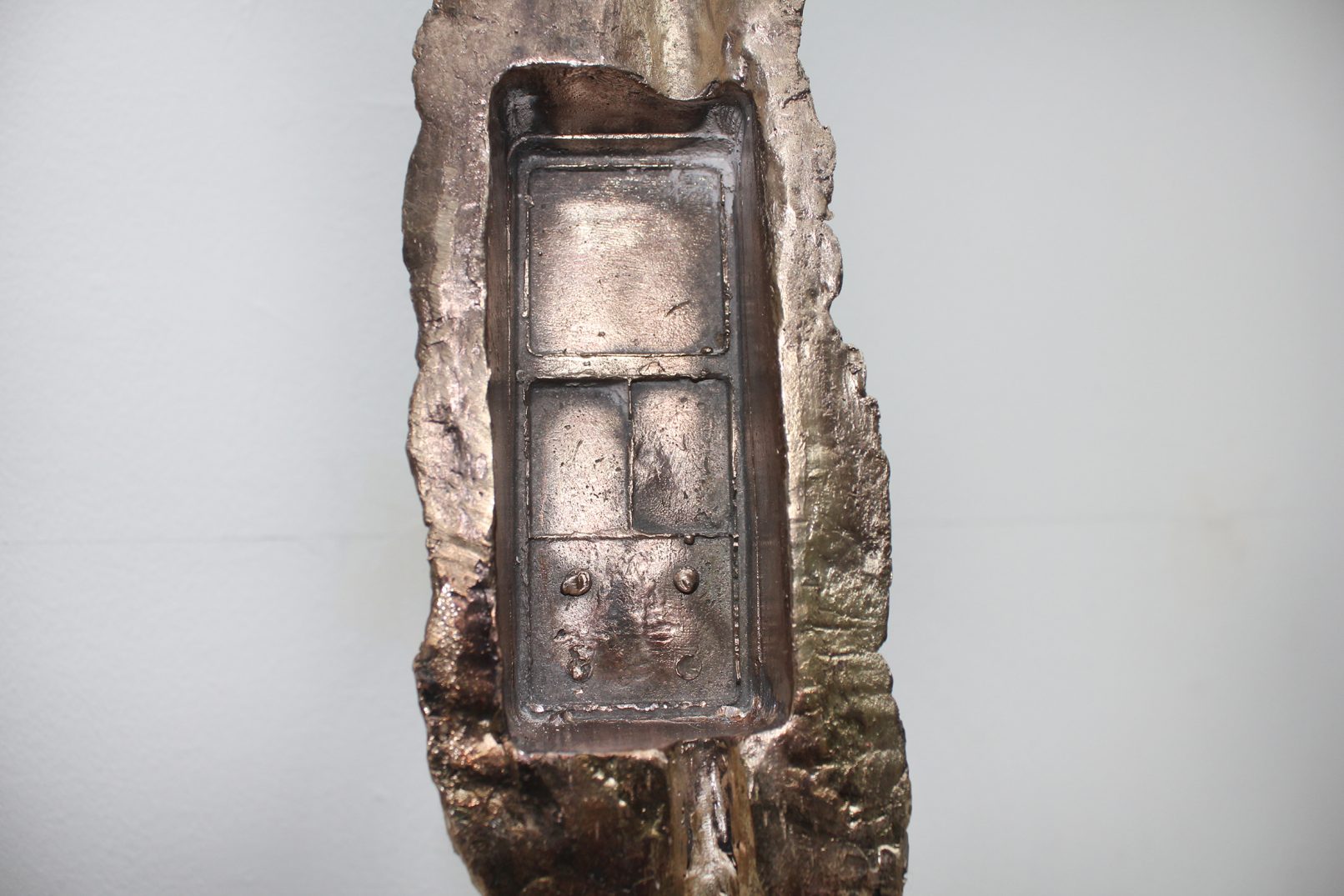 Domino: KS Jylland, SAK, Svendborg, 2016

Material: bronze
Dimension: Variabel, three parts

As a kind of spatial 'unloading' Room Returns relates to selected details of a small space. Panelling, corner, light switch, cord and door stop all become seductive architectural relics.
Room Returns is part of the exhibition Domino, in which the players – according to a specific set of rules – create connections between new and already placed pieces. In the exhibition the artists, in pairs, have been assigned a space which they need to 'connect' to the adjoining space(s) by means of certain common denominators, be it a topic, a narrative, specific materials or an idiom. Room returns inhabits the first room of the exhibition space and so there is no dialogue partner.